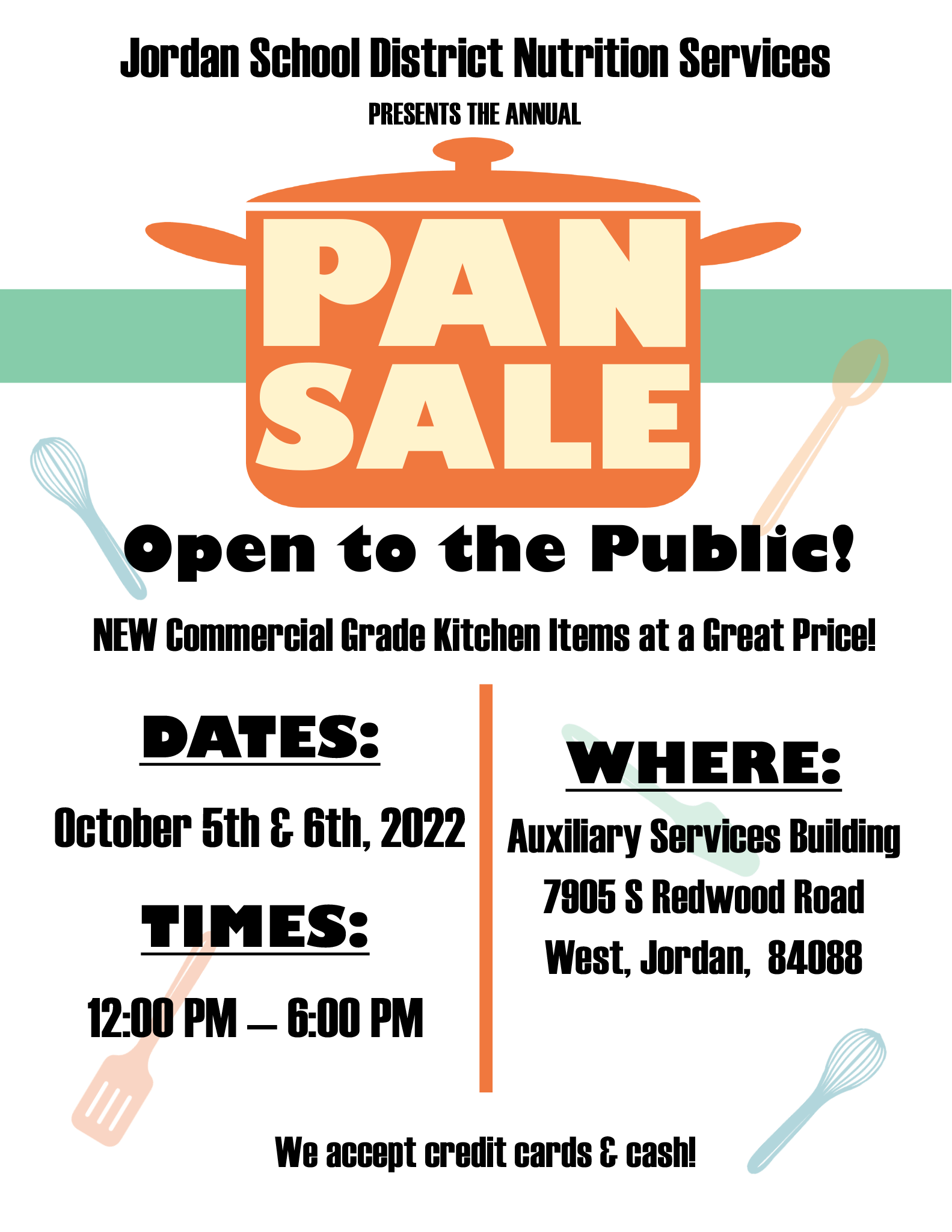 Calling all cooks and bakers or anyone who likes to spend time in the kitchen with lots of great gadgets.
Don't miss this year's Nutrition Services Pan Sale where you will find some amazing deals on new, commercial grade kitchen items. The Pan Sale is open to the public and both credit cards and cash are accepted.
The sale runs Wednesday, October 5 and Thursday, October 6 from noon until 6 p.m. in the auditorium at the Auxiliary Services Building, 7905 South Redwood Road in West Jordan.